About Us
​THIS WEBSITE IS BEING DISCONTINUED, PLEASE VISIT WWW.CROUCHAUTOMOTIVE.COM FOR THE MOST UP TO DATE INFORMATION!
Foster's Auto Service has become a part of Crouch Automotive! Dale and Joanna Crouch of Crouch Automotive in Conowingo and Rising Sun, MD, purchased Foster's Auto Service from Steve and Cindy Foster in March of 2018. The business you've come to know over the last 30+ years is the same, but different at the same time. Some of the employees are the same, some are new. The business is getting a fresh new look, but the Keurig is still here! We offer a friendly, welcoming atmosphere and we're always available to answer any questions you may have. All of your vehicle information and history is still here. As stated above, please visit our main website www.CrouchAutomotive.com to learn more about us and our history in Cecil County, MD. We look forward to seeing you soon and if you're new to us, welcome!
We are a full service auto repair shop. Our ASE Certified Technicians can diagnose problems, provide you with a maintenance schedule to ensure longevity and optimum performance of your vehicle or complete a major overhaul when needed. There are no vehicle problems large or small that we can't handle!
- Up to a 3 year or 36,000 mi. parts & labor warranty when you buy the parts from us
- Excellent customer service with a smile!
- Satisfaction guaranteed, if at any time you are not satisfied, please let us know!
We are a TECHNET PROFESSIONAL AUTO SERVICE® shop. This means when you spend just $25 or more with us, you receive 365 days of 24/7 complimentary roadside assistance. We are also fully insured. Your vehicle is in good hands when you leave it with us. Our facility is conveniently located 2 miles south of I 95 exit 100 on RT 272 (North East road). Call us today at 410-287-5821.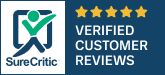 Forms of Payment Accepted
Cash
Visa
Mastercard
Discover
American Express
Personal Check (upon pre-approval)